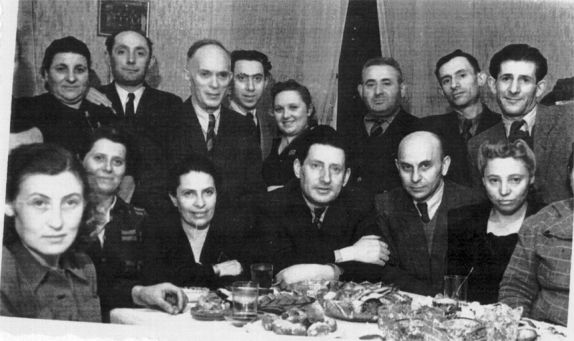 Meal Photo 1: Photograph of Belchatow survivors at a meal in Lodz, Poland, taken shortly after World War II.
Please let us know if you can identify anyone in this picture. A numbered template photo is provided here as an aid in identification to complete the list of identified survivors below. Please include this information in the Guest Book.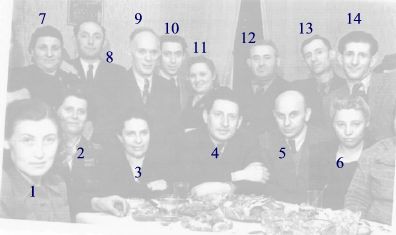 1. Gutcha Lipman
2.
3.
4. Zalman Podlovsky's brother (maybe)
5. Josef Reich
6. Ruth Reich
7.
8.
9. Israel Pitovski
10. Mendel Kaufman
11. Rachel Kaufman
12.
13.
14.