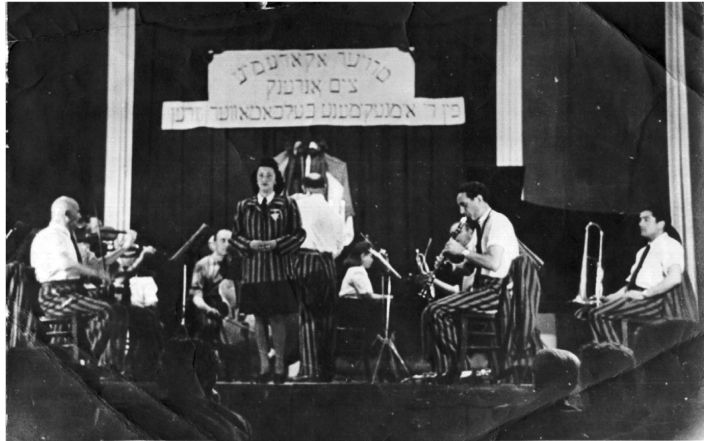 Performers Photo: These musicians (not from Belchatow), in concentration camp clothing, were the same musicians that played in the camps. They were invited to the meeting.
(Photograph provided by Abe and Helen Fajwelman Peck)
Even though they are not Belchatowers, please let us know if you can identify anyone in this picture. A numbered template photo is provided here as an aid in identification to complete the list of identified survivors below. Please include this information in the Guest Book.