Large Group Photographs
Of Belchatow Survivors
in Freising, Germany, 1946
These two photographs and those on the following page were taken at a meeting arranged for Belchatow survivors in Freising, Germany, in the summer of 1946, after Liberation. They were provided by Abe Peck (Pik) and Helen Fajwelman Peck, who are in the photos below.
Click on each of the photos to see an enlarged view, a numbered template for ease of identification, and a list of those already identified.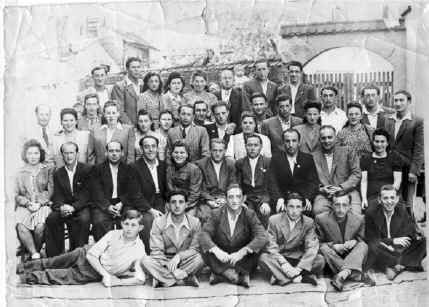 Photograph 1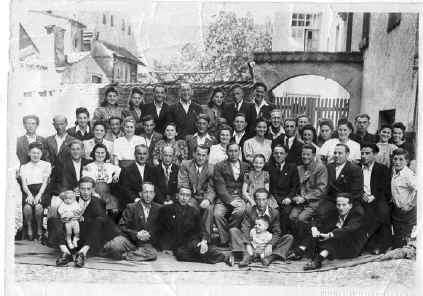 Photograph 2