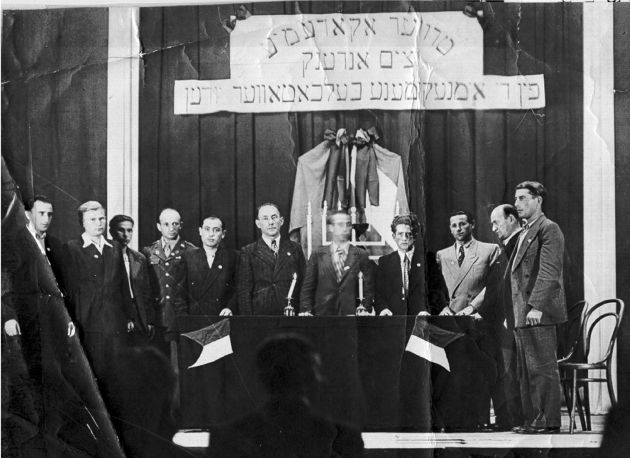 Committee Photograph 1: Members of the Committee
(the sign above the stage: "A Sad Gathering to the Memory of the Perished Belchatower Jews")
(Photograph provided by Abe and Helen Peck)
Please let us know if you can identify anyone in this picture. A numbered template photo is provided here as an aid in identification to complete the list of identified survivors below. Please include this information in the Guest Book.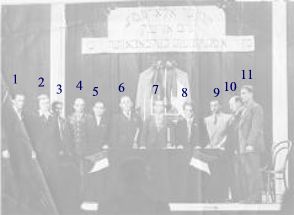 1.
2.
3. Avrahm Binem Stein
4.
5.
6.
7. Sucher (Isachar) Szotten [died in Israel 3/1/2002]
8. Abraham Szylit (Shalit)
9.
10.
11.