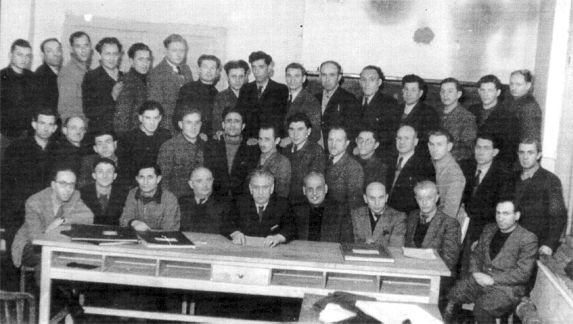 Argentina Meeting Photo: Photograph of Belchatow survivors at a meeting (planning the Yizkor Book?) taken shortly after World War II, most likely in Argentina.
Please let us know if you can identify anyone in this picture. A numbered template photo is provided here as an aid in identification to complete the list of identified survivors below. Please include this information in the Guest Book.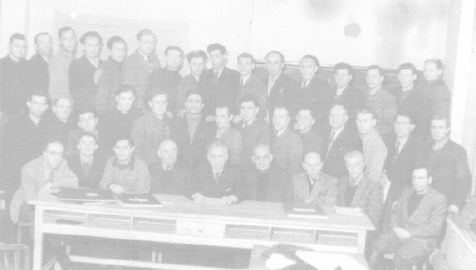 Work in progress: numbers will be added to picture soon.